Leading by example, Mrs. Heithoff shows us "We need more cowbell!!" Also shown Mr. Heithoff, great family of musicians.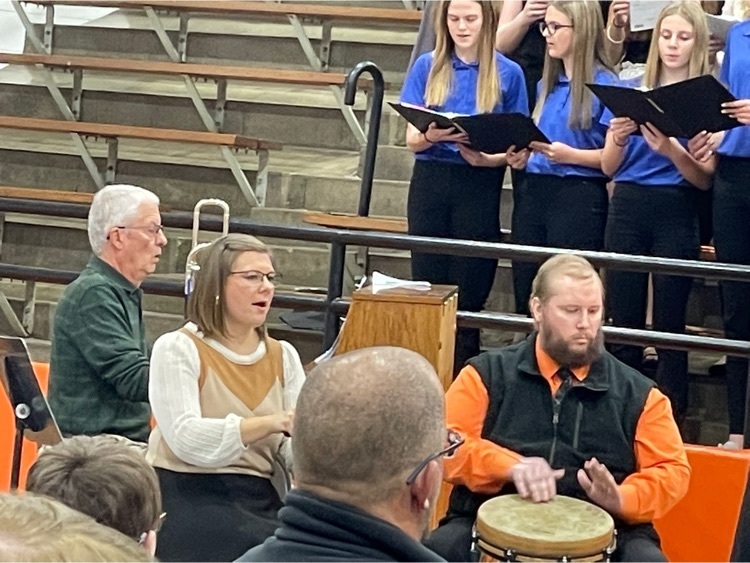 Showing us why she is the greatest director in the conference, Mrs. Heithoff leads the directors in a rendition of Forever Country.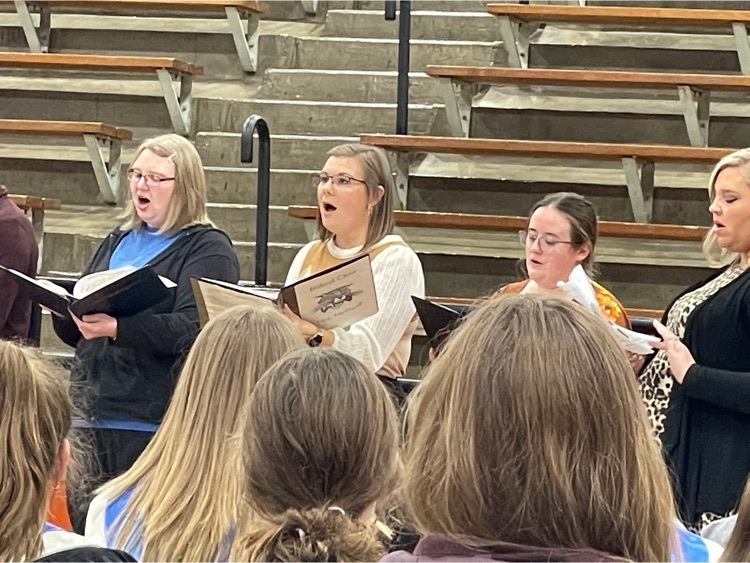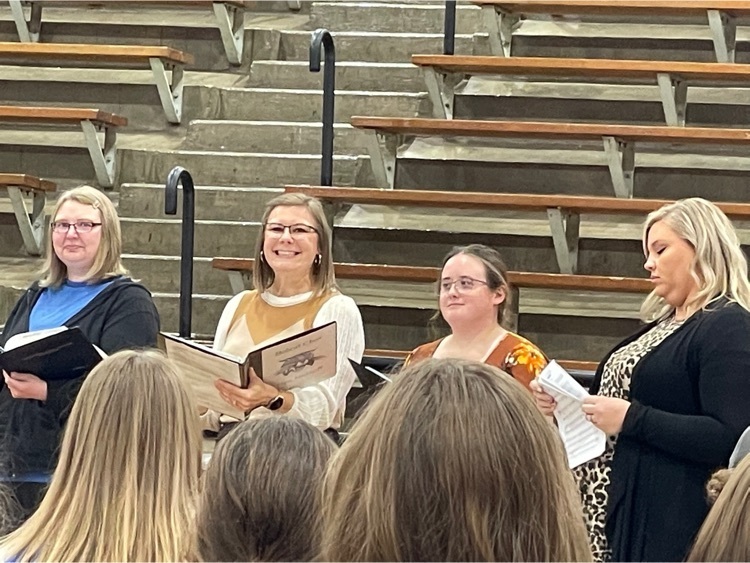 Mrs. Heithoff and the Summerland choir have taken center stage at the NVC vocal music concert! Excellent work ladies!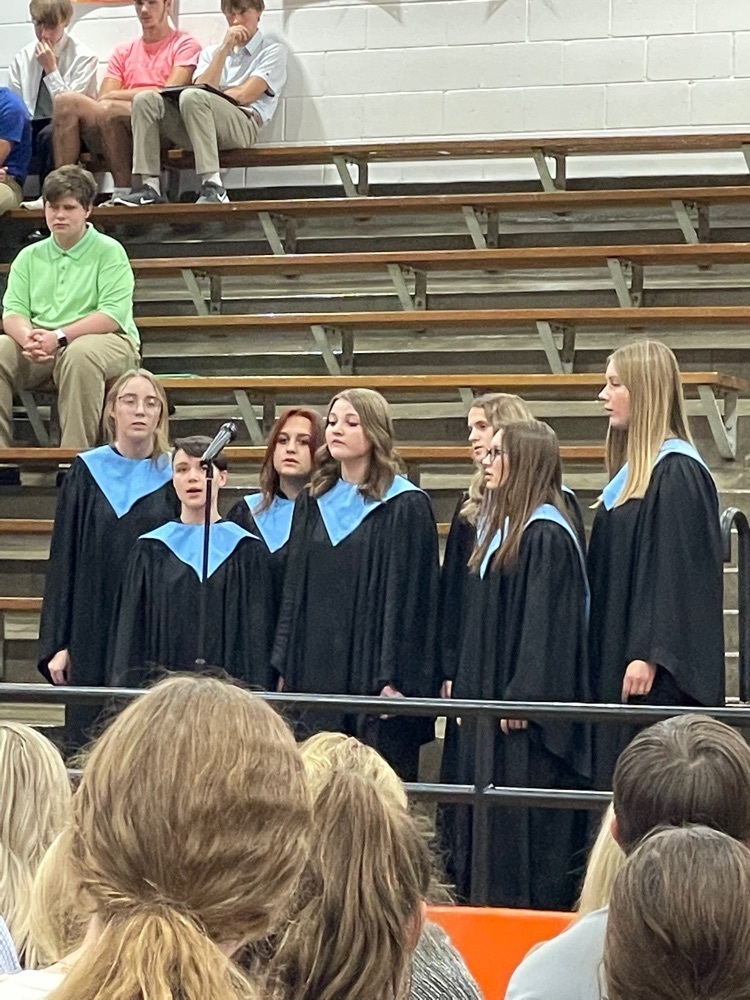 The JrH Wrestling Meet on Thursday, November 10th will be held at Plainview and NOT Neligh!! Please mark your calendar!
Hey Everyone!! MARK YOUR CALENDARS!! The Scholastic Book Fair will be at Summerland from November 14th -18th. It will be open before and after school, after Muffins With Moms, at noon recess and by appointment! Call Mrs. Mlnarik at the school and she can help you out! E-Wallet is awesome! You can add an amount for your child and they can shop without money in hand! Please note that Scholastic is charging sales tax! Kids will have an opportunity to make a wish list! Books are an awesome gift!!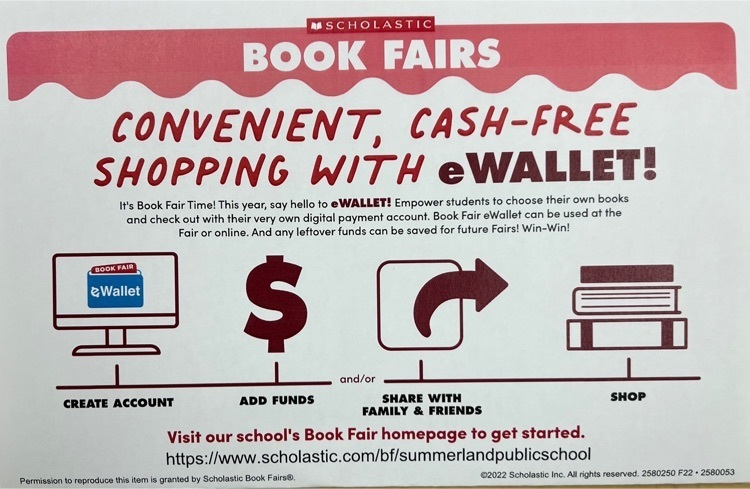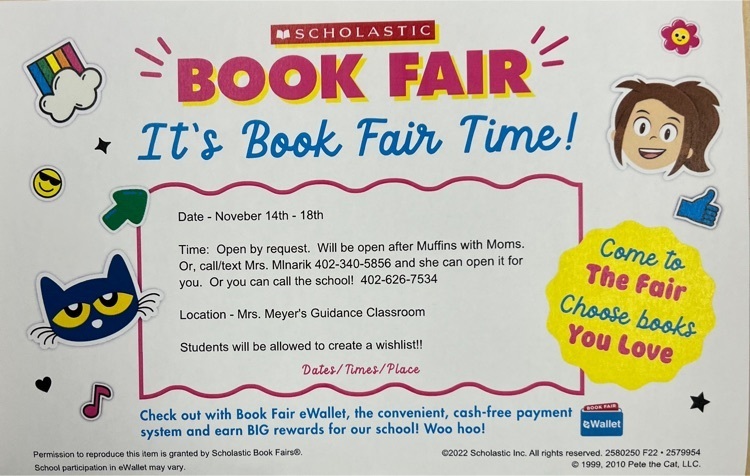 Just a reminder that "Muffin With Moms" forms are DUE on FRIDAY, NOVEMBER 4th! If you miss the deadline, you are more than welcome to still come. If you want to eat with your son/daughter, you will need to eat regular breakfast and pay for that.
Congratulations to these kids of 6A and 6B for making the October IXL Leaderboard for most language skills mastered!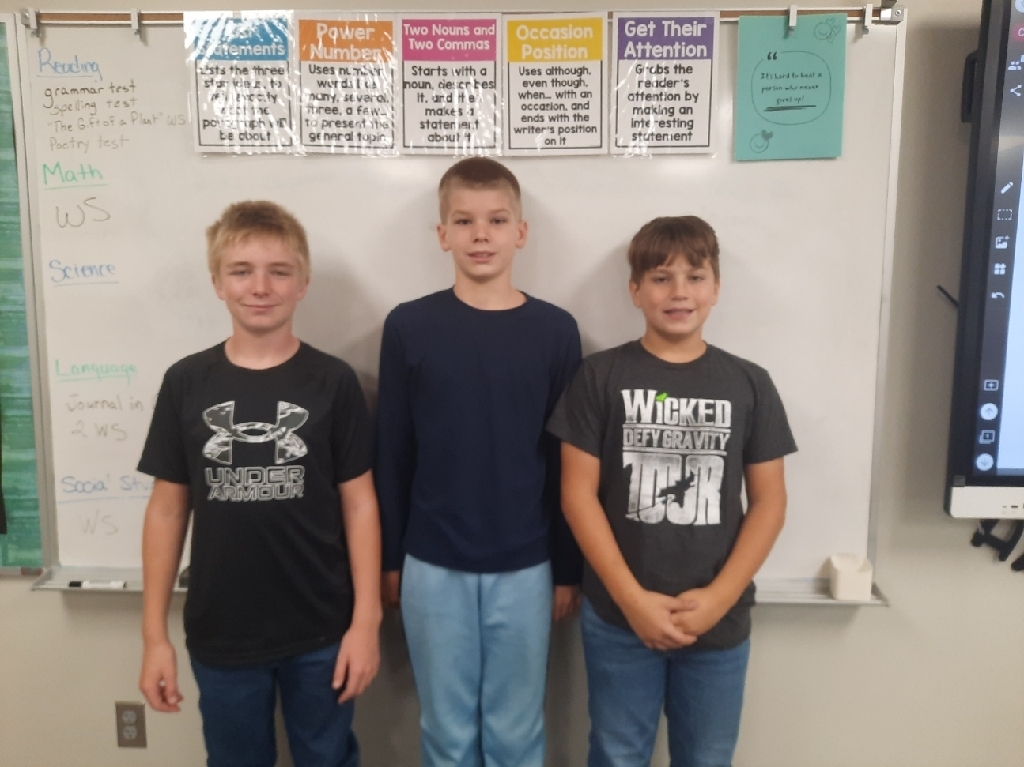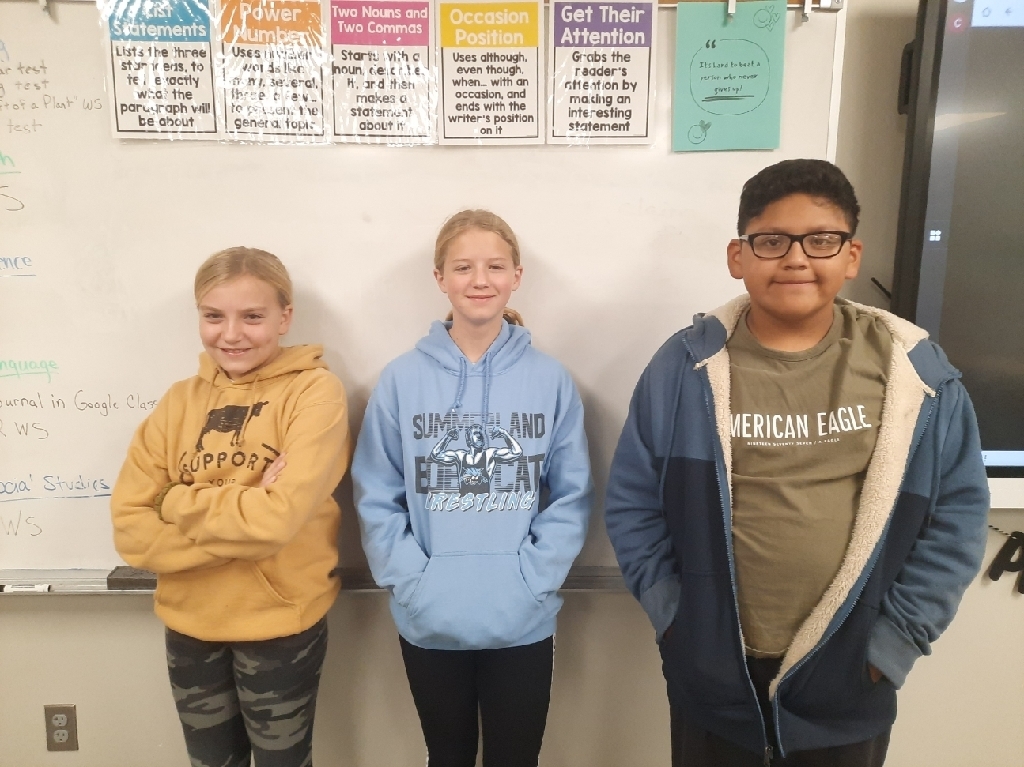 Plant science students collected soil samples today on the test plot. Today we were able to complete the pH test, but will finish the nitrogen, phosphorus, and potassium one tomorrow. We also collected a sample to send into Midwest laboratories to compare our results!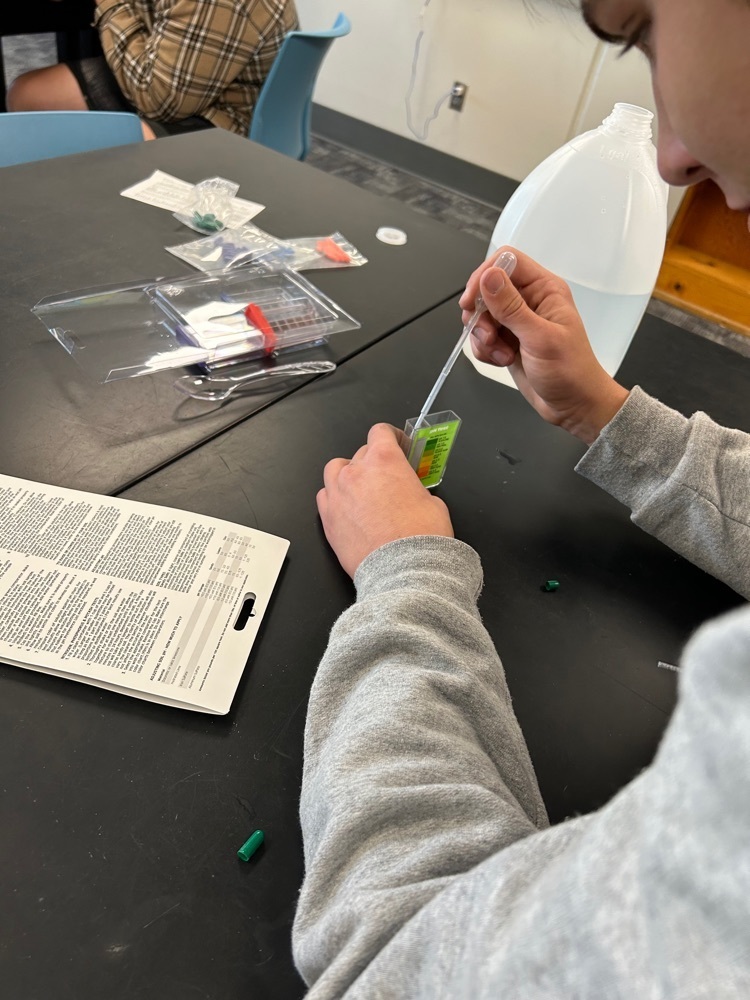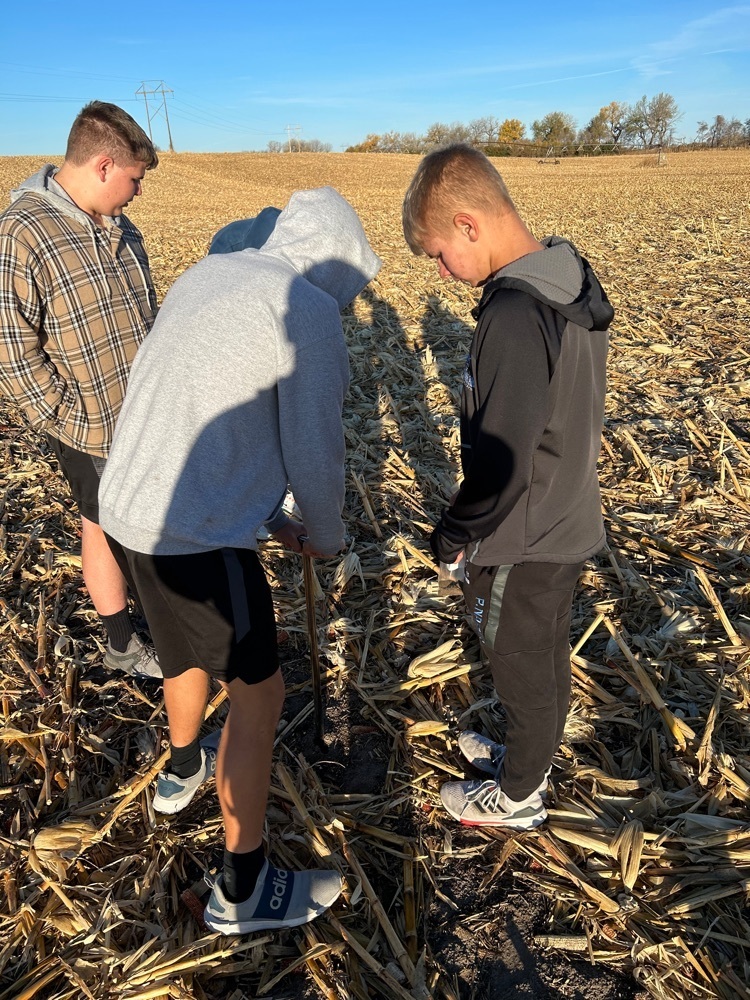 Austin Muff Senior Spotlight. Credits to Olga Mendoza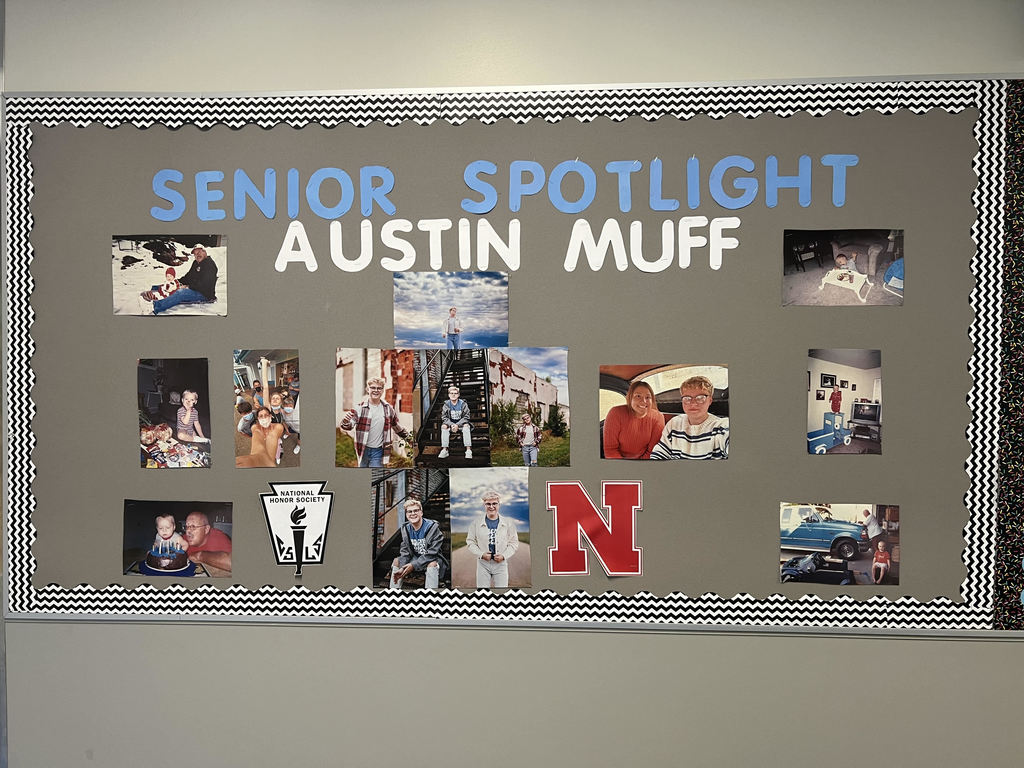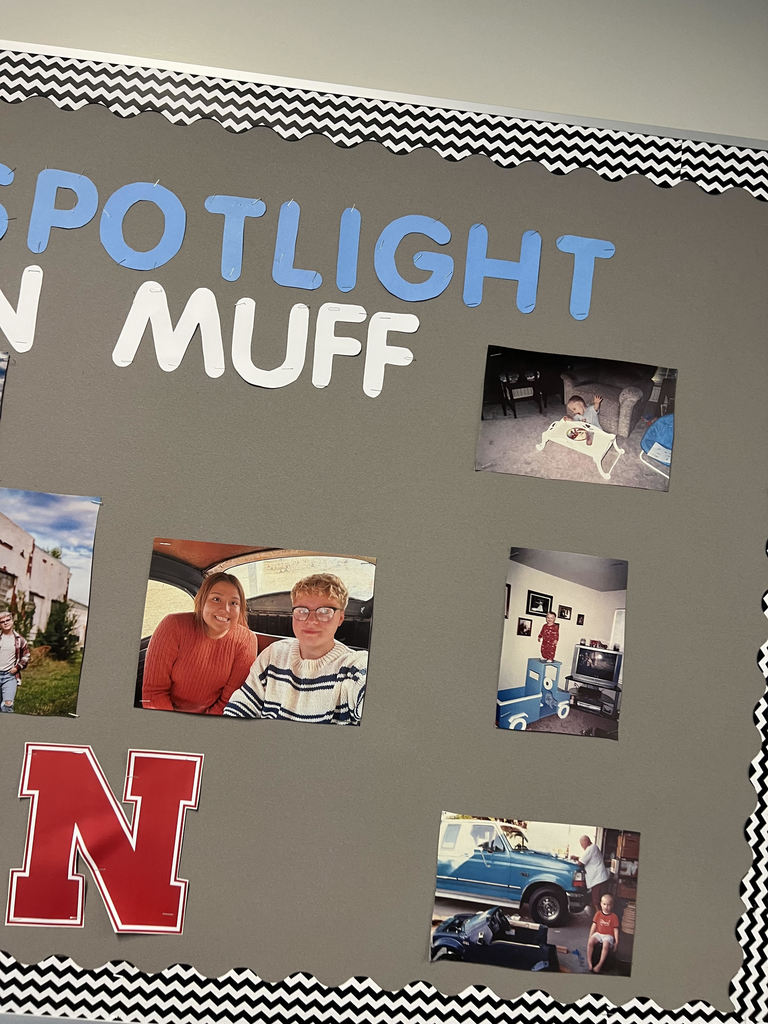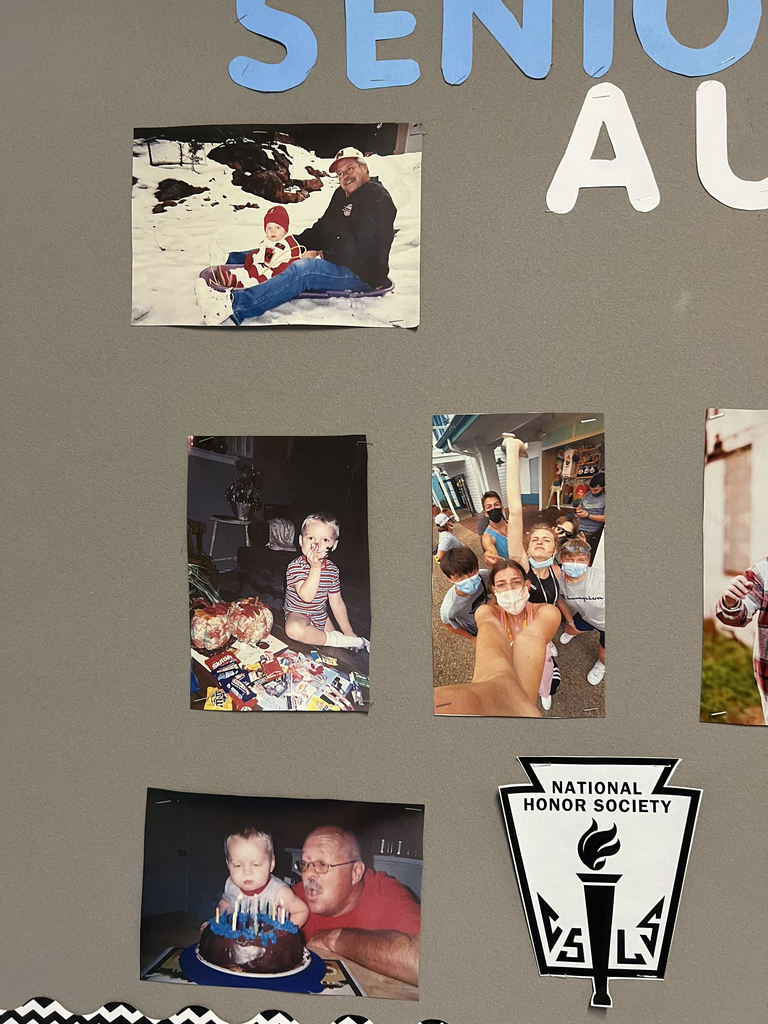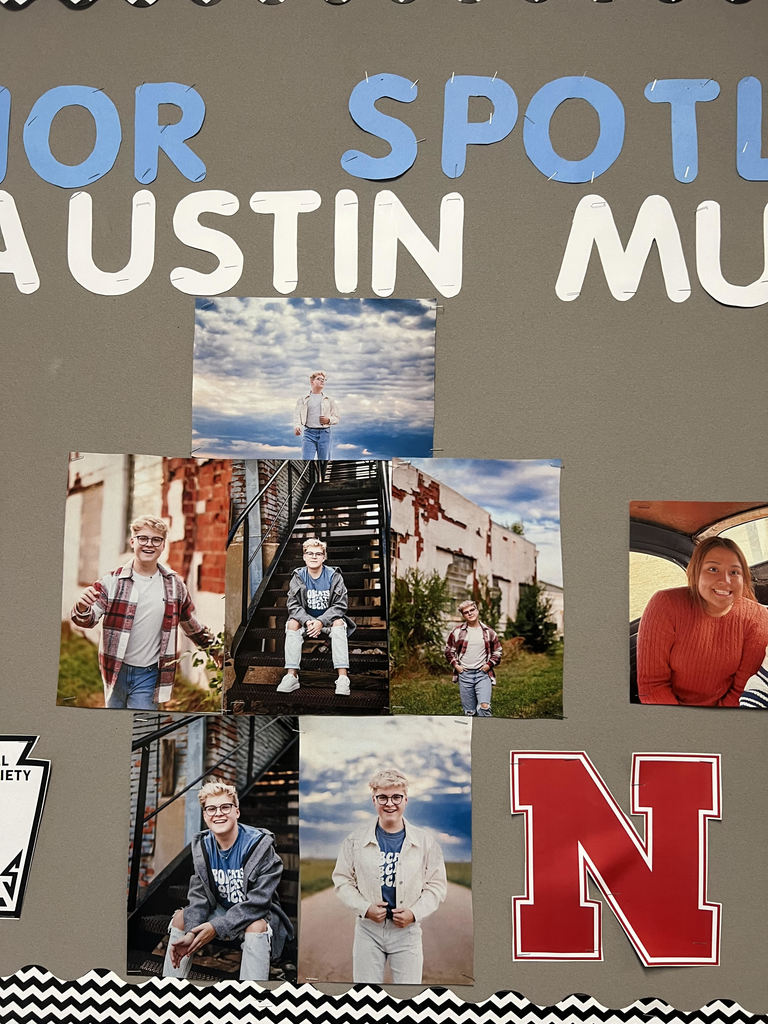 Happy Halloween from 6B!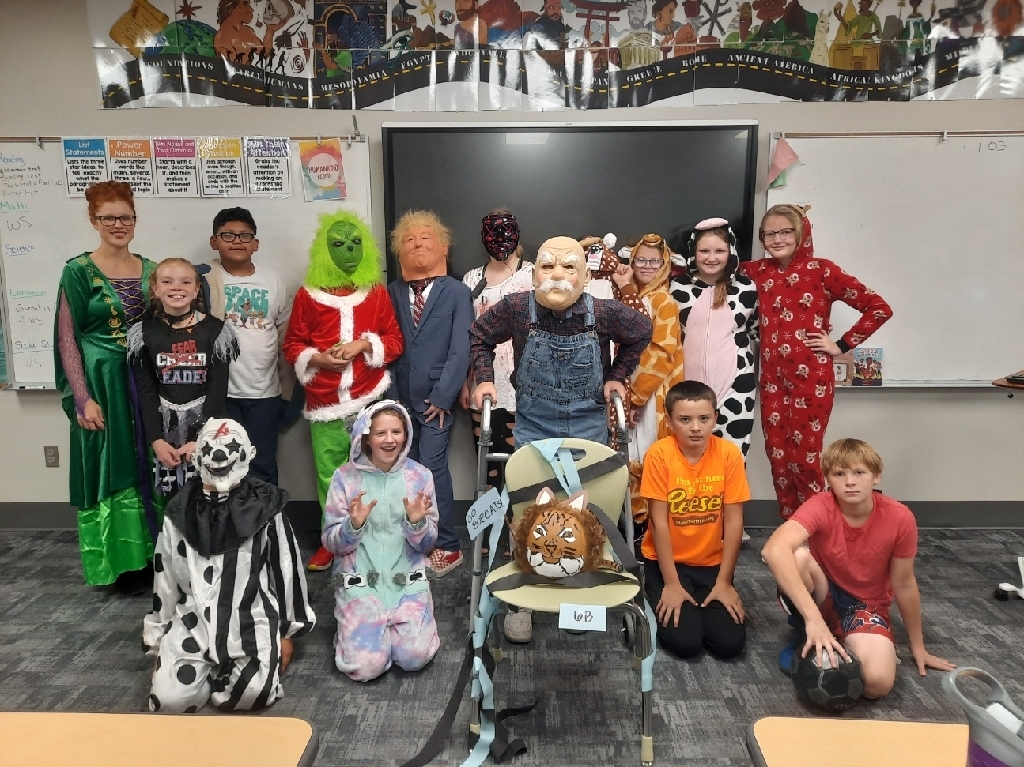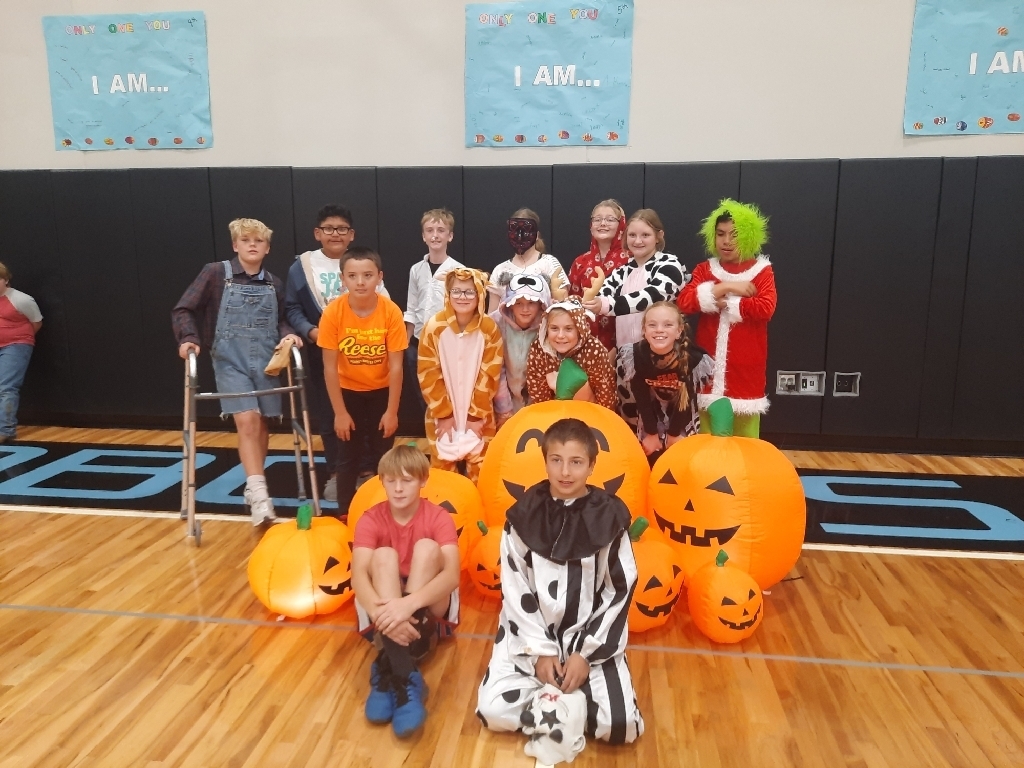 Animal science students finished up their poultry unit so we celebrated with chicken Alfredo! Usually we cut up whole chickens one day and then fry them the next, but only 1 of the students this year like fried chicken, shocking right?! So we settled for homemade chicken Alfredo! Students learned about the poultry industry and business structure, chicken breeds, broiler production, egg production, anatomy and physiology, and discussed how the industry is growing in eastern nebraska with Costco contracts with farmers.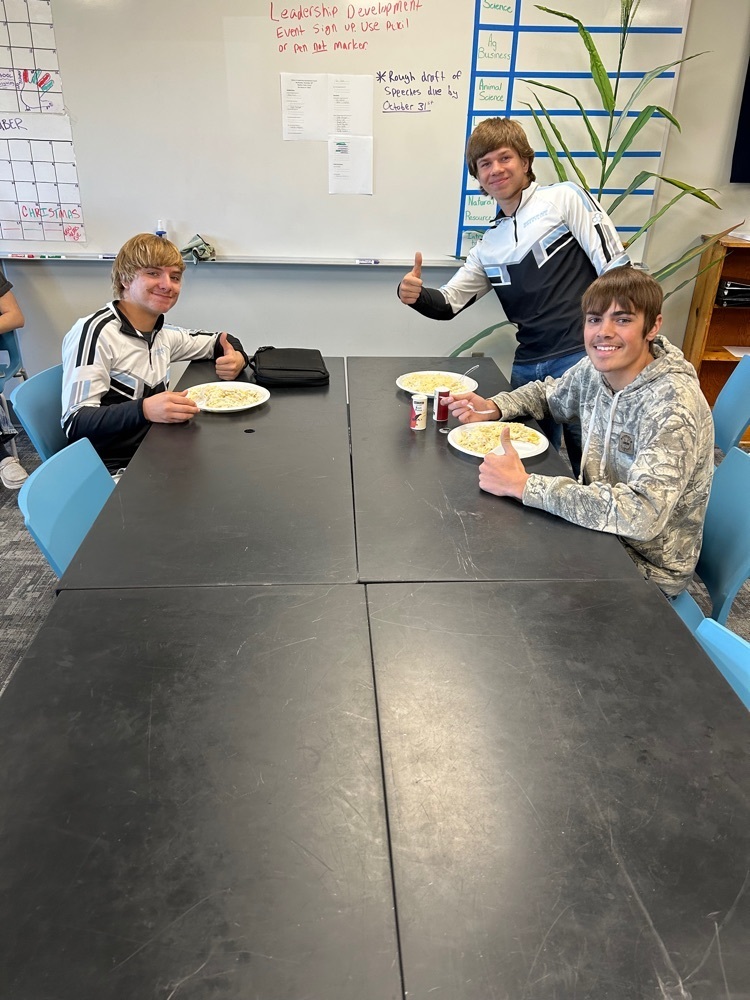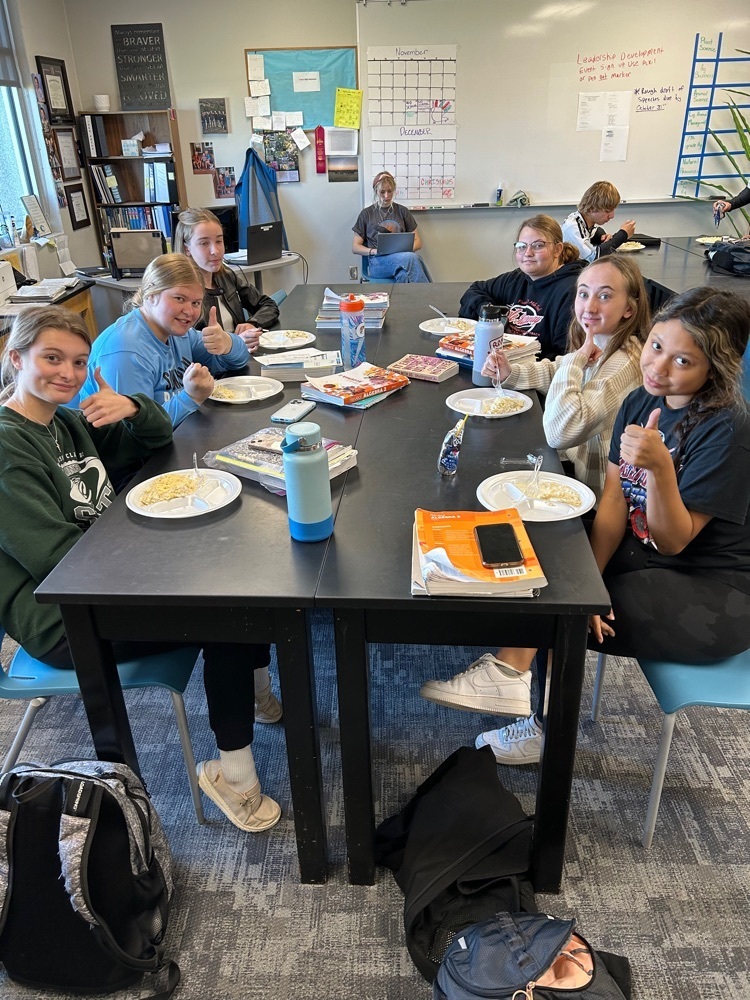 Students in natural resources got to totally design their own experiment to test erosion potential of soil under various conditions. They had to come with their own variable, controls, hypothesis, materials list, procedure, and create their own data table for collecting their results. Groups tested everything from water temperature to compaction rates. They thought outside the box and thought of some fun ideas!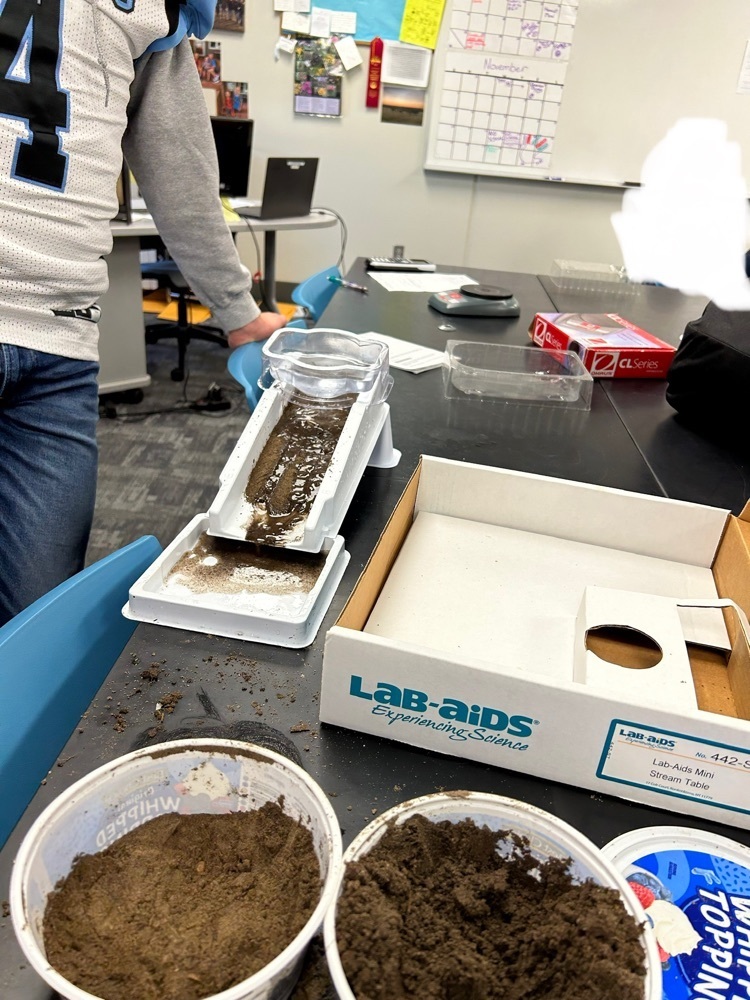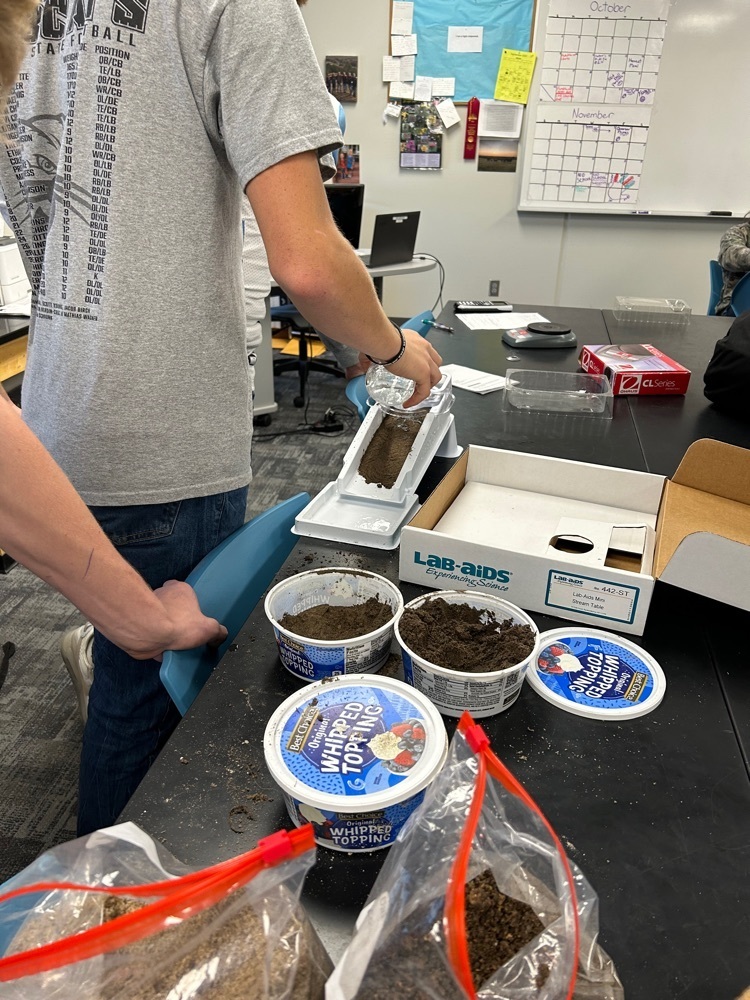 Bobcats trail 20-19 in the 3rd set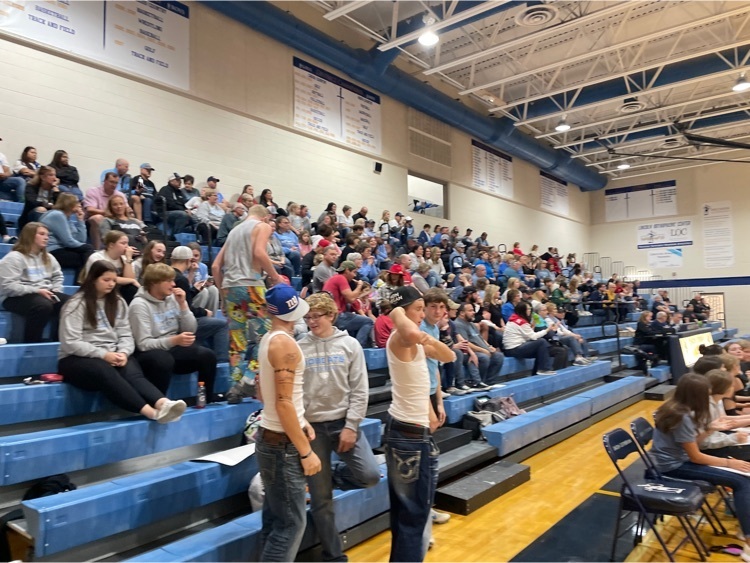 Bobcats trail 20-19 in the 3rd set