It's a Dance Party at Summerland! What an awesome turnout!!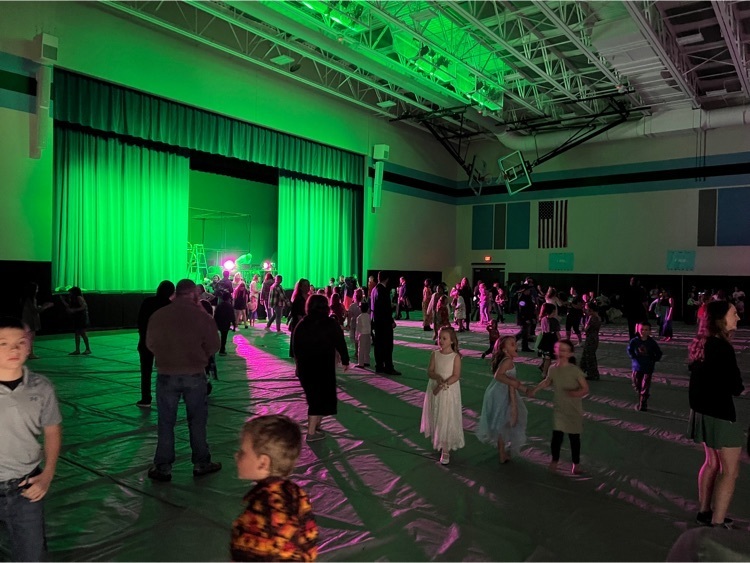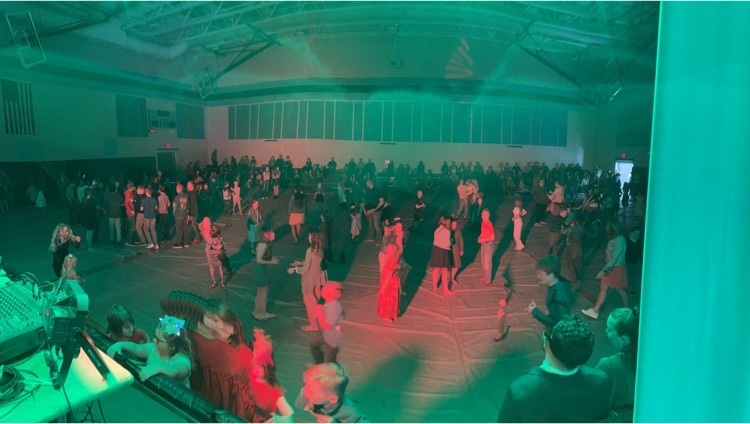 It's finally here!! Our Elementary "Lucky to Have You" Dance is TONIGHT!l (3/23)!! It will be from 6:00-8:00 in the Auxiliary Gym!! We can't wait to see you all tonight!!
Summerland Public School will have a 10:00 a.m. late start today Thursday, March 23.
Congratulations to Olga Mendoza. First round of Public Speaking for State Leadership Conference for FBLA is an essay and recording on the topic " How should higher education transform to better serve the needs of students and the workforce?" Olga competed against all the chapters in Nebraska and placed in the top 20 allowing her to move onto the next round. She will compete at Kearney April 3rd, 4th, and 5th.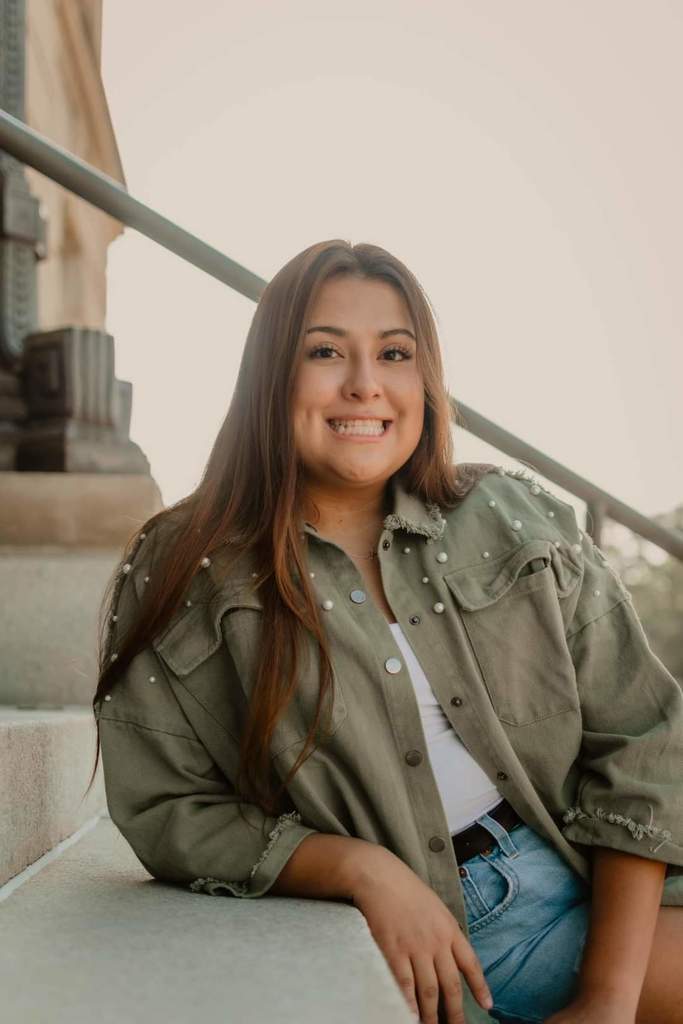 Ms. Heithoff directing the Summerland band at the NVC Band Clinic. Up next will be the 9 & 10th grade symphonic band followed by the 11-12th gr. wind ensemble.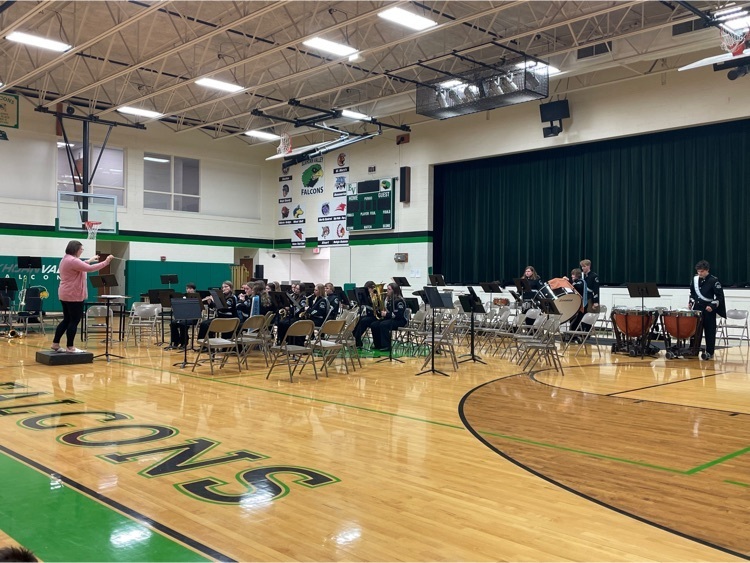 Today's Bobcat Catch of the Day 3B for kindness, responsibility, respect, and safety!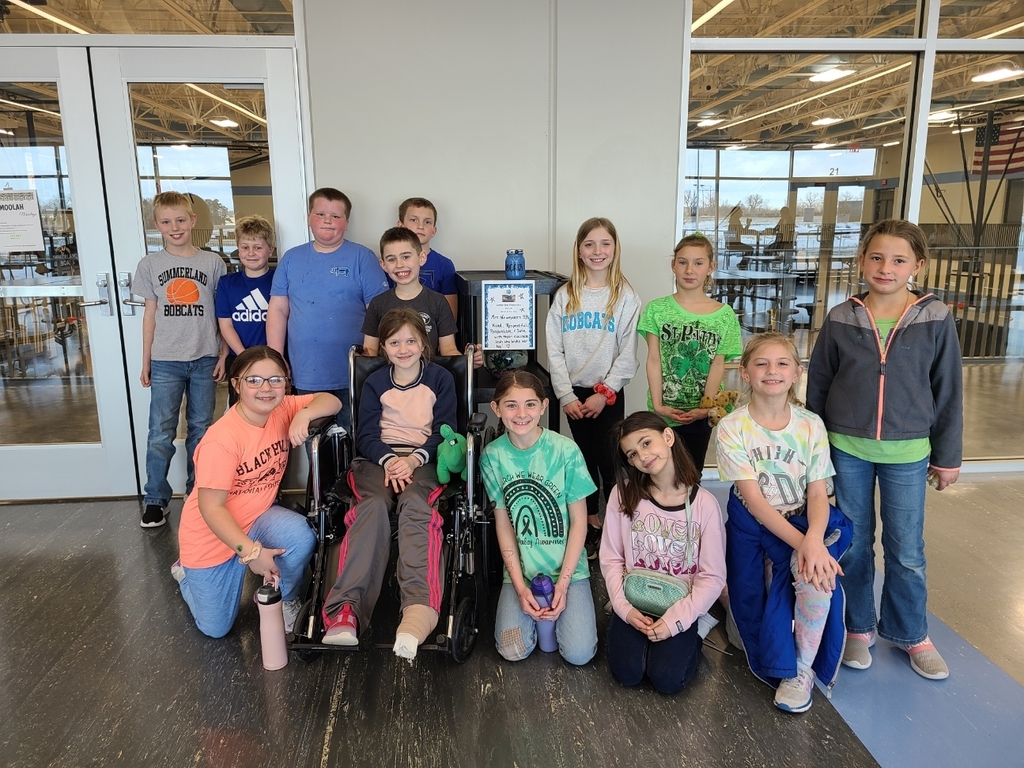 Students in animal science finished the nutrition unit by making their own diets! They got to choose from 3 different scenarios acting as a feed specialist to meet the needs of their customer. They had to use a Pearson square to determine how many pounds of each ingredient was needed in the diet to meet the crude protein requirement for their customer. They then made a feed label and made the diet using a variety of snack items representing the feedstuffs in the diet for their customer's pigs!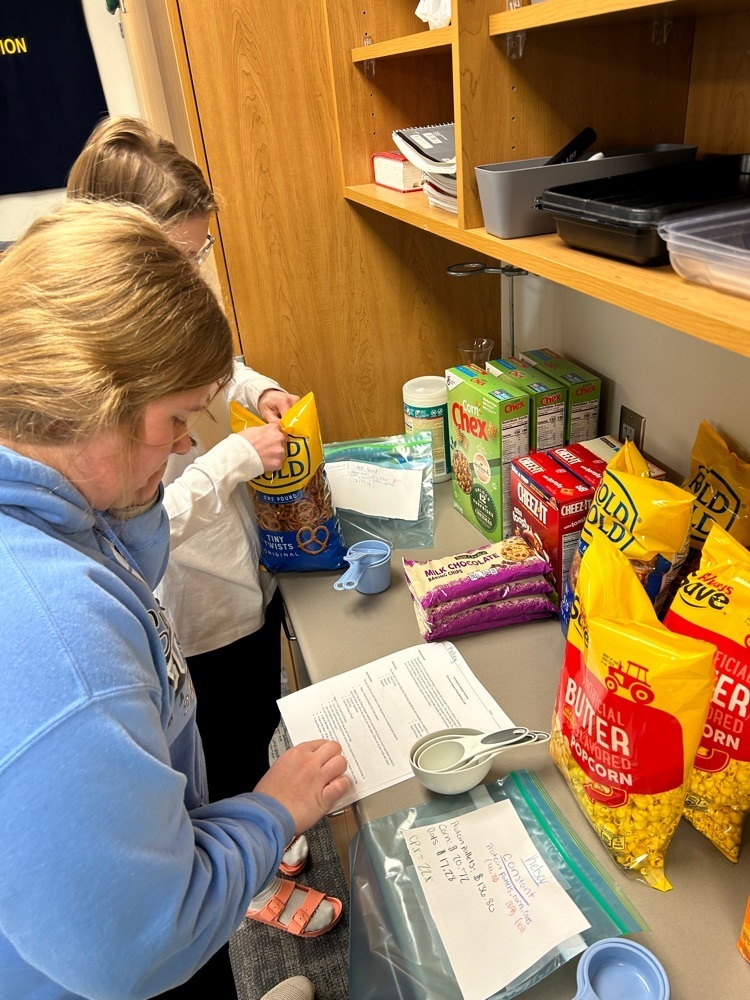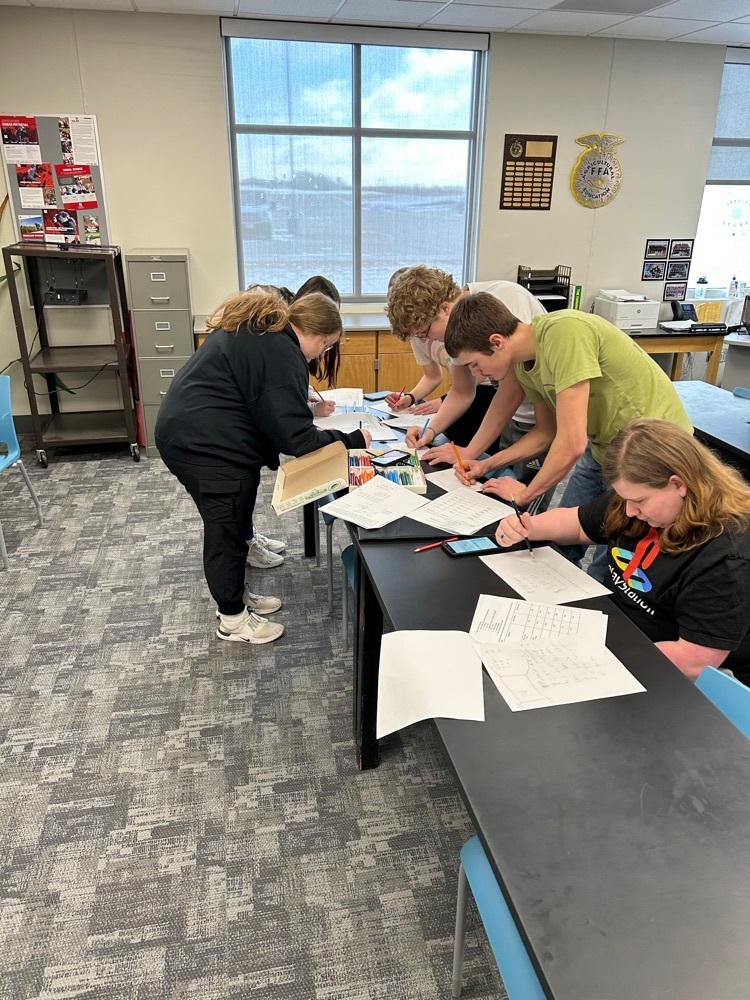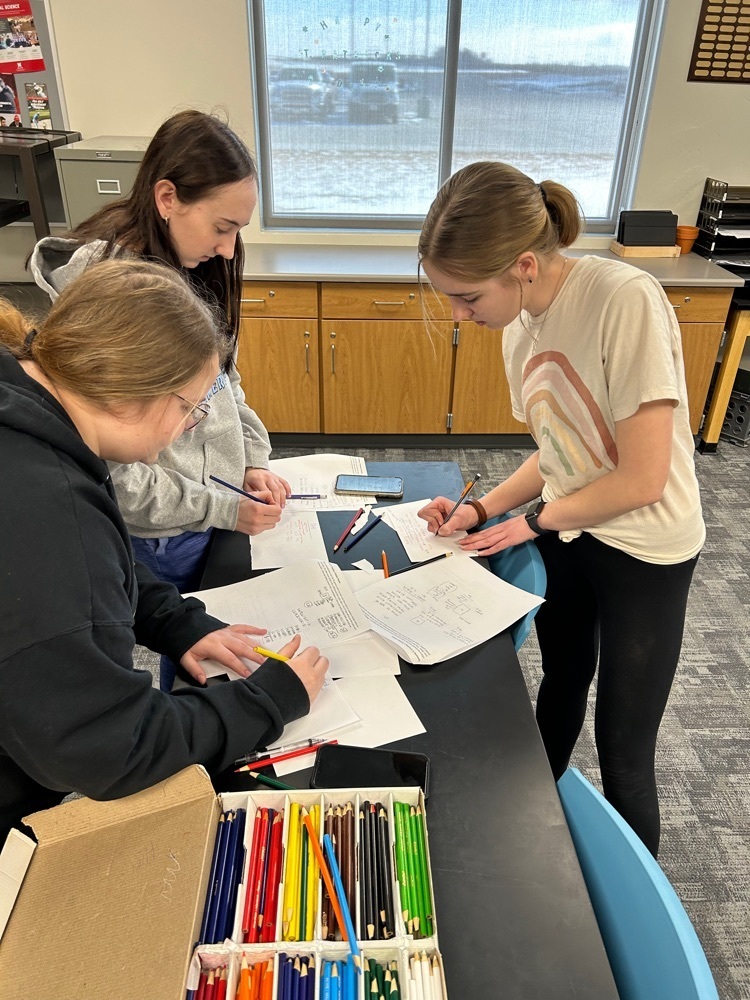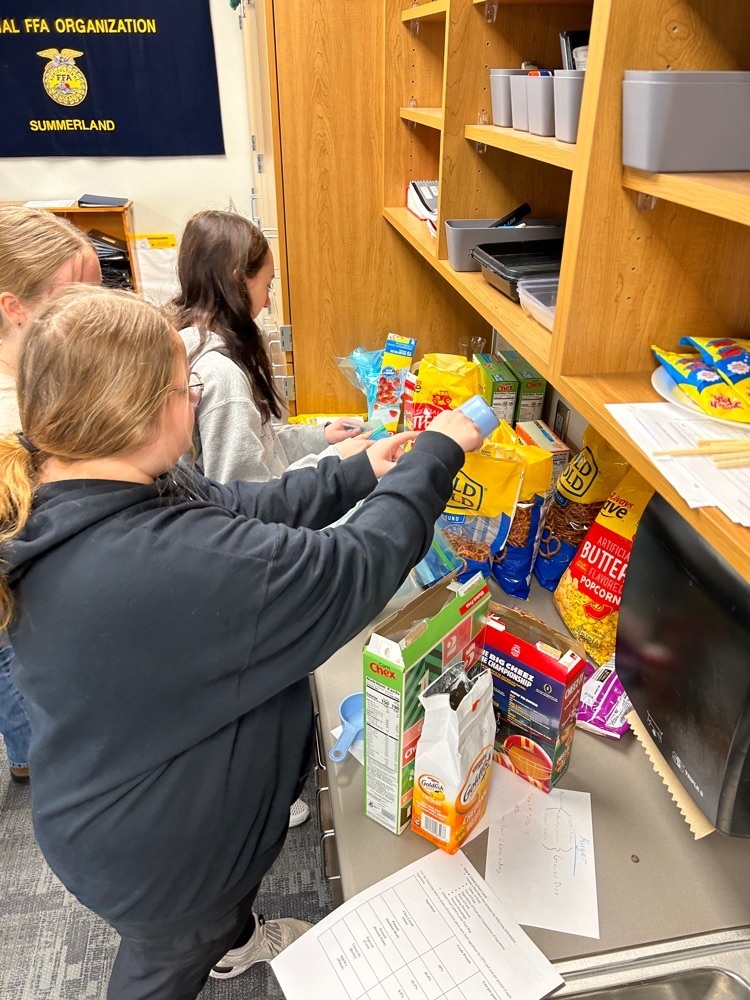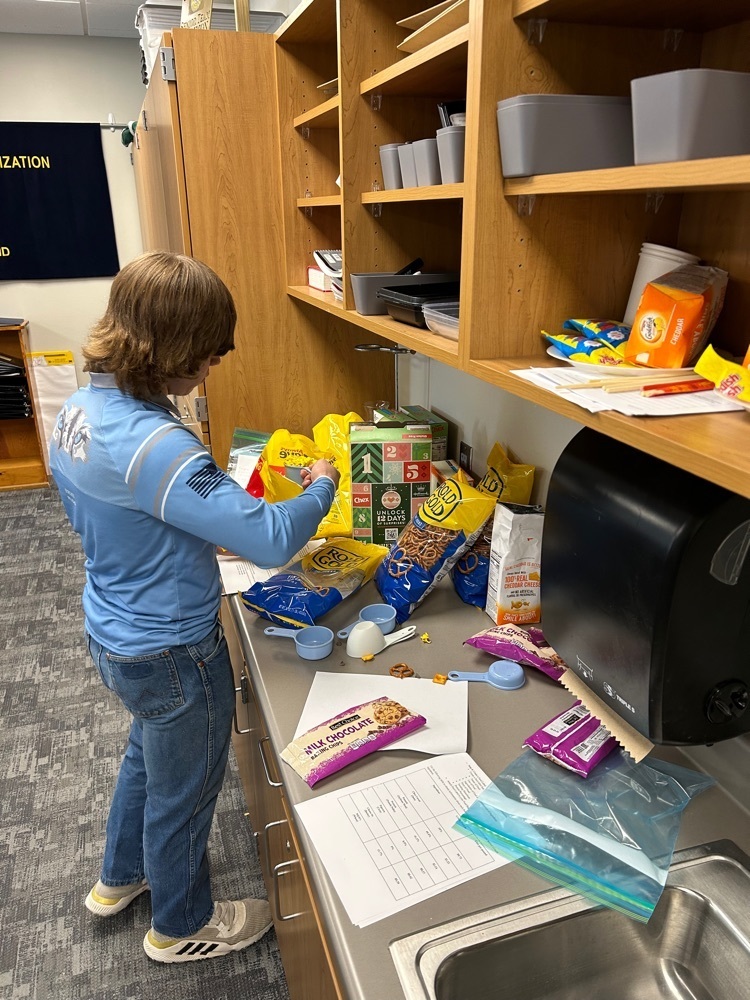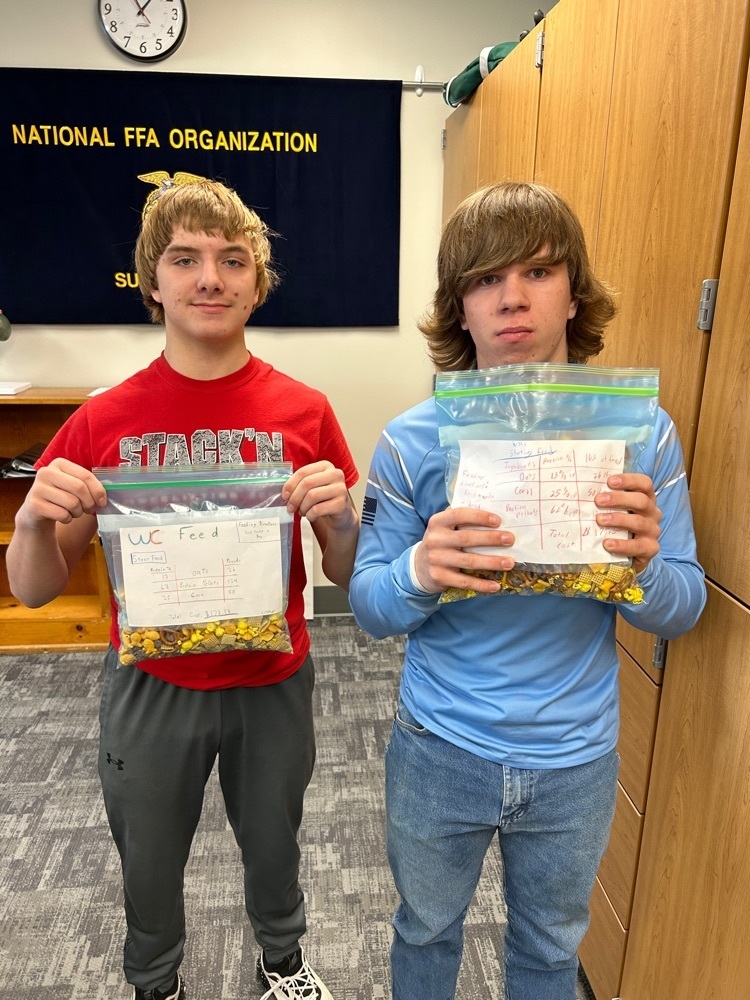 Faith is informing the state speech championships about nostalgia. Great work Faith, way to rep Summerland!!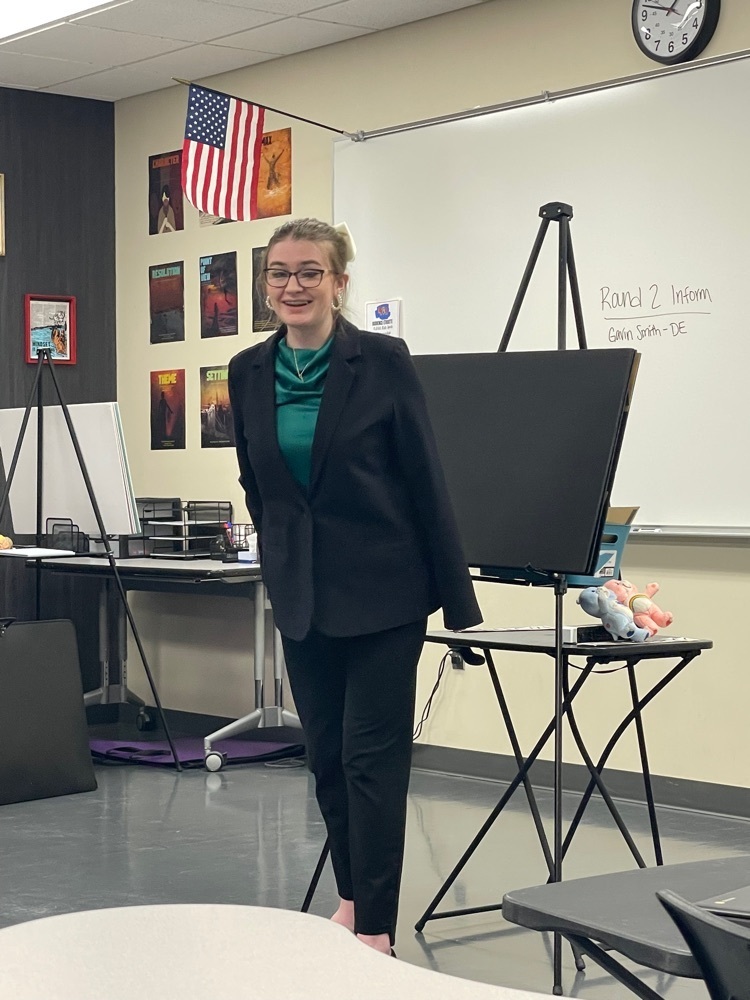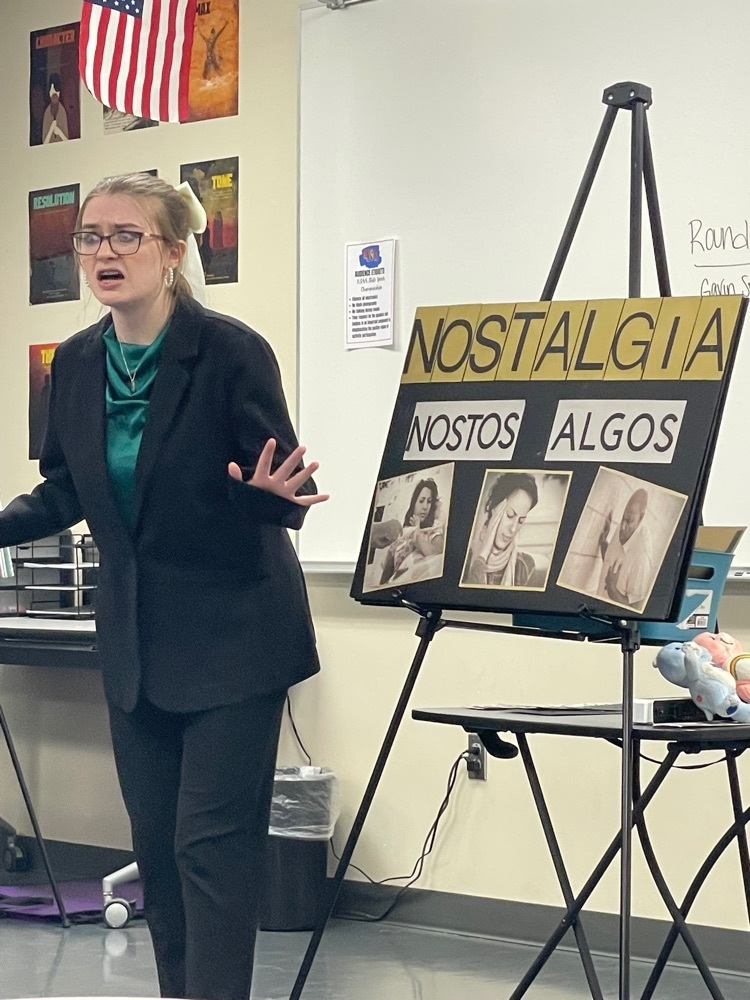 Adrienne is performing her persuasive speech in the second round of the state speech meet.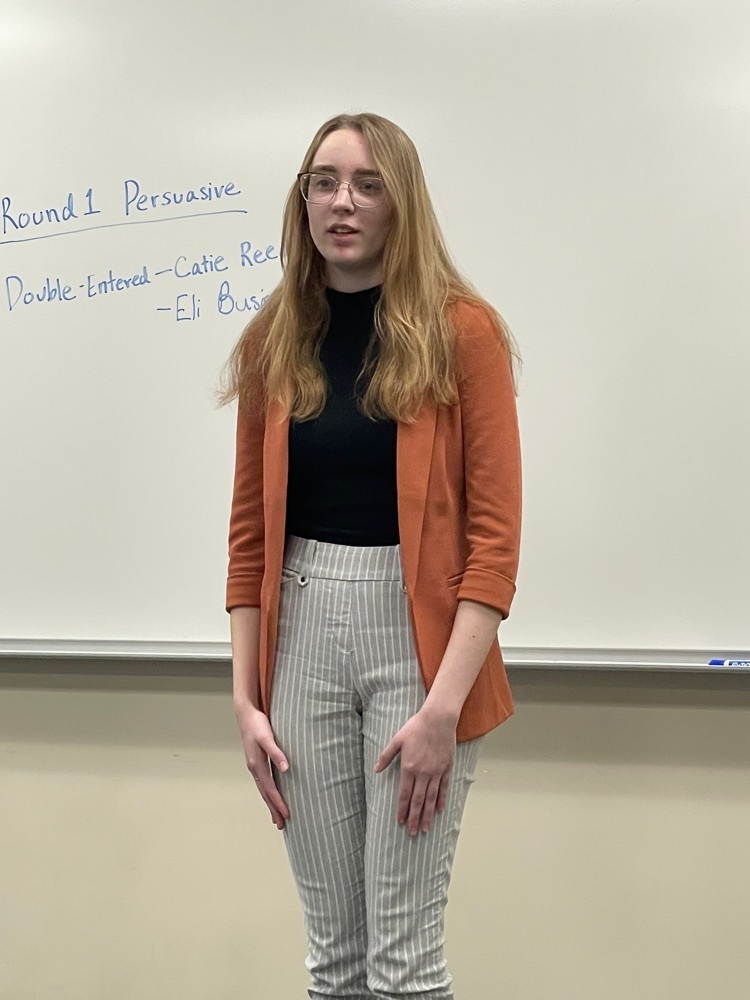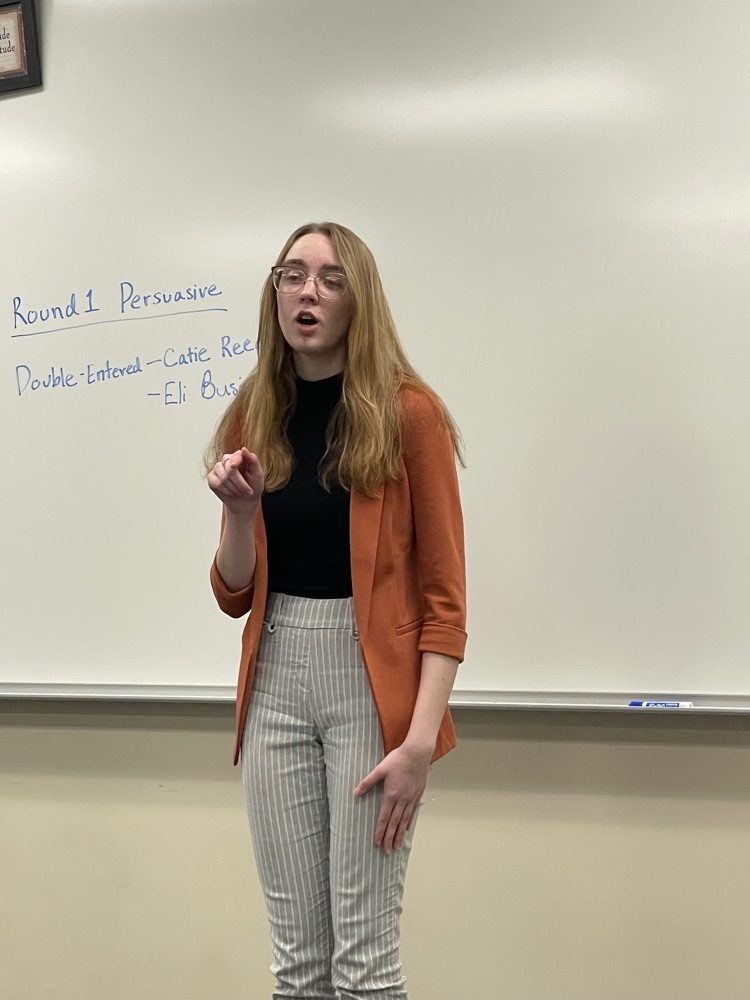 Olga has opened up the first round of the state speech meet with her serious prose. Best of luck today!!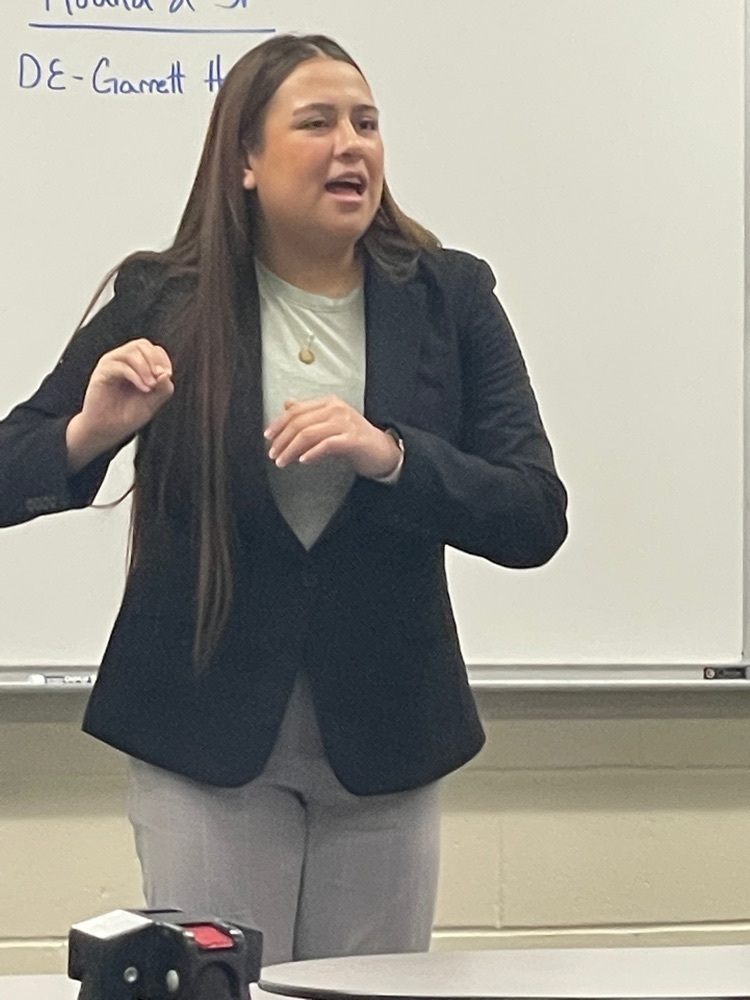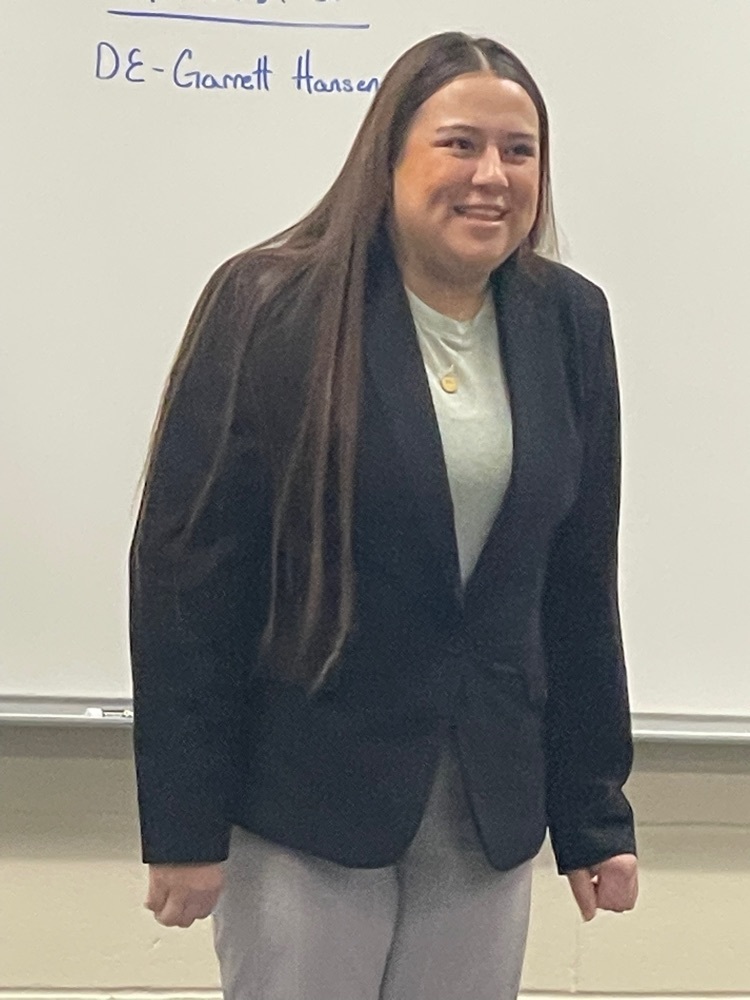 The "Lucky to Have You " Dance that was scheduled for tonight (Thursday, March 16th), will be moved to Thursday, March 23rd due to the weather! The time will stay the same - 6:00-8:00pm.
Summerland Public School will stay with a 10 o'clock late start today. Please allow for extra time when traveling to school and observe winter driving conditions.
Thursday, March 16 will be a 10 o'clock late start at Summerland. There will be no morning PK. Stay tuned as there may be further announcement later this morning.
Intro to Ag students learned about different vaccination methods. They practiced intramuscular, subcutaneous, and intradermal vaccinations on bananas and grapefruits!