It's Boys Wrestling Meet Day TODAY @ Wakefield!! Wrestling will begin at 9:30! #gobobcats
It's Wrestling Meet Day for the Bobcat Wrestling Team today! They will be headed to Wakefield with a 9:30 start!! Senior Alex Thiele has the potential to be the first Bobcat Wrestler to get 100 wins today (needs 3)! He will be wrestling at "120"! Bring your energy to the meet, or if you can't make it to the meet, you are invited to follow Alex and the rest of the Bobcats on Track Wrestling! Good luck to all the wrestlers!
It's DISTRICT MEET Weekend for the Girls Wrestling Team!! They will be headed to Madison! Friday's Wrestling will begin at 3:00 and Saturday will begin at 10:00! #gobobcats
Wednesday night was the District 4 Proficiency Application review for FFA. Congratulations to Levi Cronk and Carlee Livingston who will be representing our district at State Proficiency review in Kearney on February 25th! Levi received district champion in goat production entrepreneurship and Carlee received district runner up in beef production entrepreneurship. On Saturday morning Levi Cronk, Trevor Thomson, and Ashley Pischel will interview for their State FFA Degree. Levi will also be interviewing to represent our district for the State Star Farmer award. Wish them luck if you see them!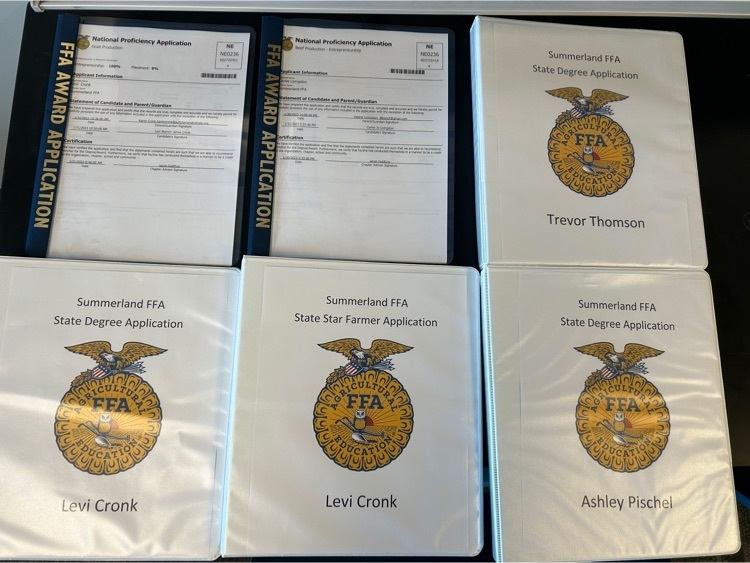 The Girls Basketball Team is headed to St. Mary's tonight to take on Elkhorn Valley! Game time is 7:30! There will be a WHITE OUT tonight!! Games will be live streamed on:
http://live.smcards.org/
Sixth graders who reached their AR goal 2nd quarter enjoyed playing dodgeball with Mr. Medina.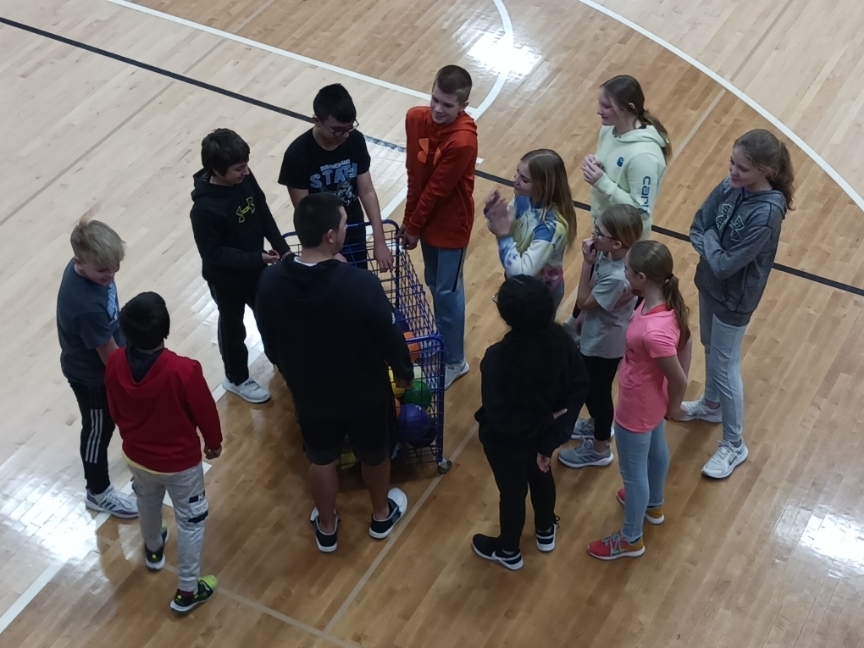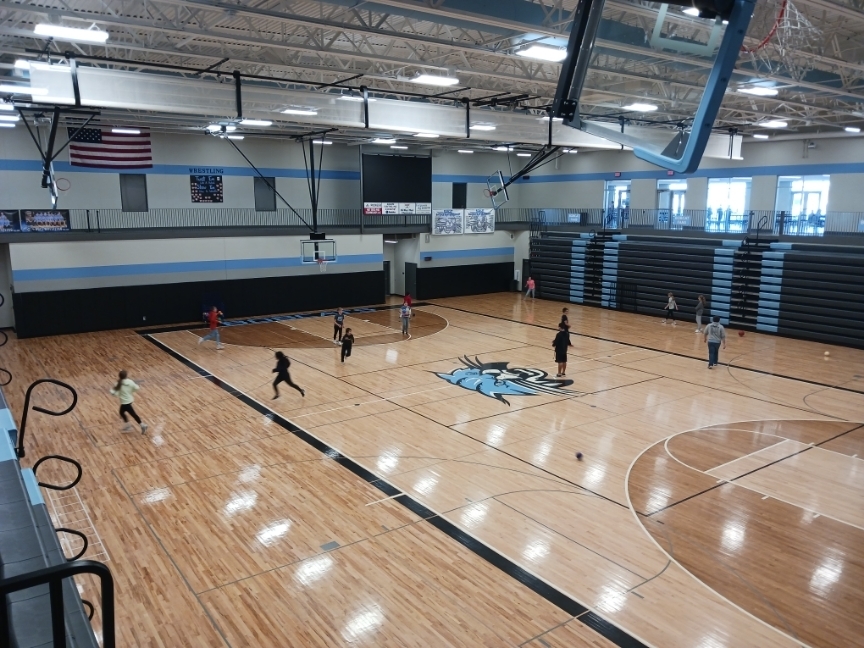 The final from Tilden tonight is Summerland 56 and St. Mary's 49. 'Cats back in action Friday night at 7:30 vs. EV in Tilden
With 2:50 to play Summerland is hanging on to a 51-46 lead
After 3 quarters, Summerland is ahead of St. Mary's 39-35 in 2nd round NVC action.
'Cats have added to their lead, 24-17 at the half
After one in Tilden, Bobcats are up 12-7 over the Cardinals from St. Mary
Just a reminder that "Donuts With Dads" forms are DUE TODAY! All students will be served donuts that day. Last forms will result in not enough ordered, so please - NO LATE FORMS!!
It's Game Day for the Boy's Bobcat Basketball Team!! They will be headed to Tilden for the 2nd Round of the NVC Tournament taking on St. Mary's! Game time is 7:30! There will be a BLACK OUT tonight for the game. The Games will be live streamed at:
https://www.youtube.com/channel/UCVQgaY8QvbDJHPa78f8lZnA
The Junior High Bobcat Book Club had a fun visit with local author Tammy Marshall today. The Book Club read her newest book, Trouble on Tybee, during the month of January.